Series of concise theme based yet impactful quick win program for those who want structural learning within a shorter time frame.
-Fixed schedule
-Suitable for all levels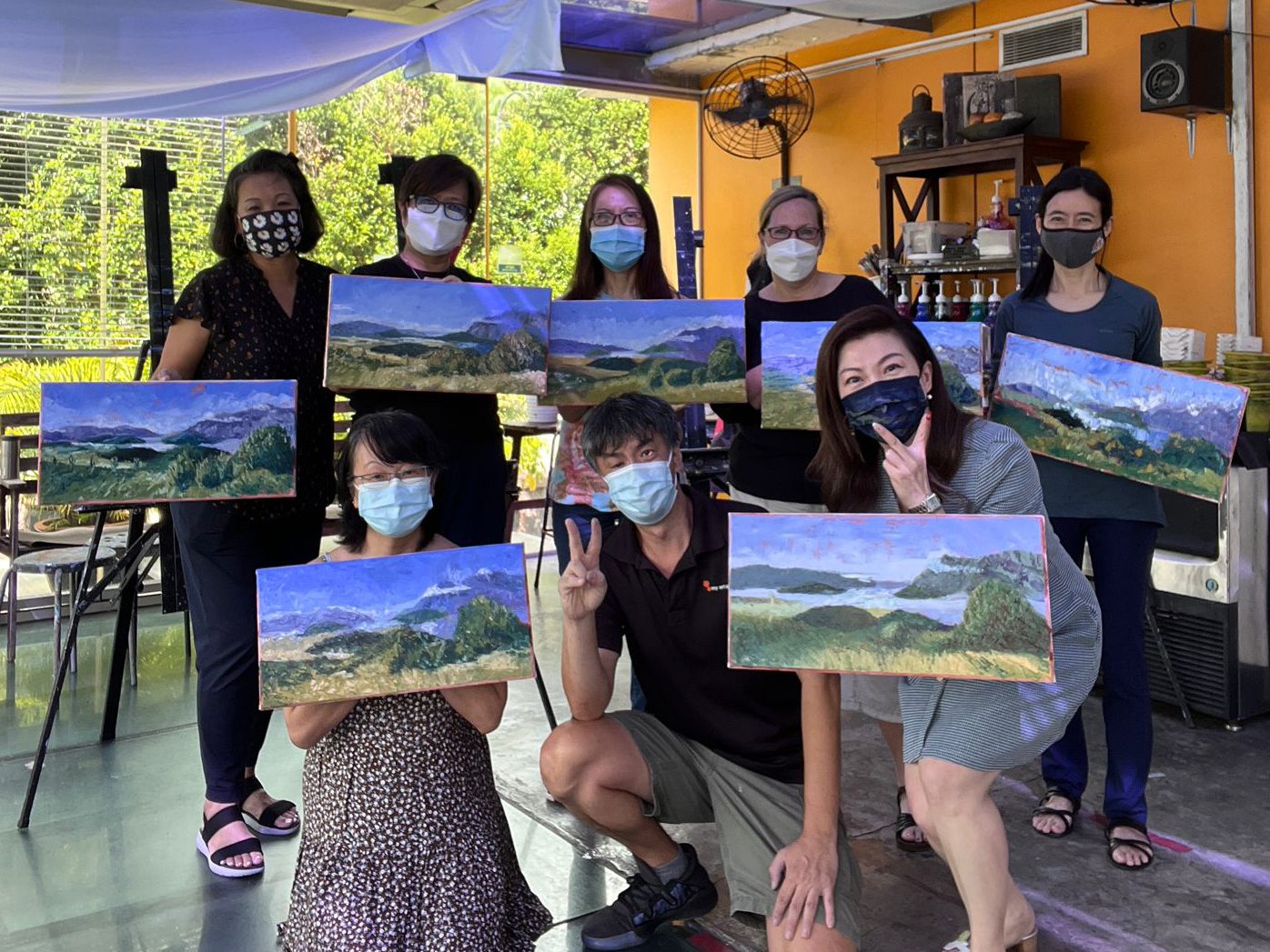 Art Enrichment
Workshop
Total Life.Art.Style
Experience
We have various art programs that allow you to learn, appreciate and enjoy art.
Meet like minded people and pursue passion of art together.
Relax amidst various flora and fauna at prestige Istana Park.
Showcase your art, appreciate and understand art.
Great Learning
Philosophy
We provide personalised guidance that develop your art style in long term.
We have minimum 16 timeslots every week that allows you to choose according to your schedule.
Fulfill social responsibilities through our community art projects.
Fulfill social responsibilities through our community art projects.
Affordable artworks straight from studio.
Still life Drawing Master Workshop
Through study of simple still life. Learn and build up your solid foundation of drawing from the master Mr Low Kim Chit, international renowned artist . Suitable for all levels serious learners wish to get professional, academic and structural learning step-by-step. Comprehensive training from observation, basic of pencil drawing, strokes, composition, space design and mood setting.
Looking for some meaningful activities to celebrate and kick start your new year? Come and join our series of special full day art workshops to enjoy the fun of art creations and pick up new skills.
You will be able to observe the artist's full demonstration and learn step-by-step easily on how to complete a painting from start to the end. Comprehensive coverage of topics from equipment, drawing, colors mixing, strokes, composition to mood.
FEE: $140 inclusive of all inhouse materials, tea break refreshment.
10% off for members or first 3 new registrants. Sign up for 2nd pax or 2 workshops to get an additional 5% off.
WHEN: Full day lesson 9:30am-3:30pm (1hr lunch break 12pm-1pm).
Small group size 4-8 pax. Aged 14 and above.
Previous Next Unleash your artistic potential in our immersive life portrait drawing workshop! Learn fundamental and advanced techniques, practice with...
Find Out More
Fees: S$250 inclusive of all materials.
4 lessons on every Sunday 10am-1230pm,
except public holiday.
Next intake date to be confirmed.