Perfect match of travel and sketching workshop. Imagine the fun of capturing the beauty of South Malaysia with your sketch pen. Observe, sketch and learn step-by-step next to the artist and pick up the intuitive sketch techniques that all travelers will admire.
Join Chankerk and experience various impromptu encounters of beautiful scenery , delightful local food and friendly villagers along the relaxing journey from nostalgic small town, laid-back kampung, remote fishing village, lush farm, bright green paddy field, rolling hills to Unesco World Heritage site. Tentative areas to visit may cover Kluang, west coast of Johor from Batu Pahat to Muar, and all the way up to Malacca. Subject to the best experience decided by the artist. Comprehensive guidance from creative observation, colours mixing, technique to tips to design interesting composition with great impact will be given by the artist. A not to miss art excursion that brings you back book of wonderful sketches loaded with unforgettable memory.
Next Available Art Excursion:
28-30 June, 12-14 July and 26-28 July (Tue-Thu), 3 days 2 nights.

Tailored schedule available upon request. Booking latest 2 weeks in advance. 

Small group size 3-4 only. Aged 14 and above.

Fee: $350 per pax . Free Travel Sketching Workshop for first 3 registrant and members (u.p S$100)

Inclusive of artist quality sketch block and rental of in-house watercolour materials, full guidance from artist, private suv transport from Singapore and assistance on meals and accommodation arrangement. Excluding personal expenses like visa, insurance, meals, accommodation and entrance fee if applicable.

INSTRUCTOR: Chankerk
How to Register
To register or for more info, email us at info@myartspace.com.sg.
About the Instructor Chankerk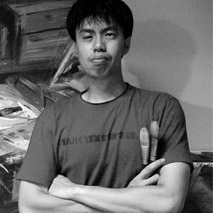 Chankerk has been a full-time professional artist since 2005. Chairman of Sentosa Artists Village (2001-2004), Chairman of Art critique group, Two Right Feet(TRF) (2003-2008), Founder of My Art Space, Chankerk has hold 8 solo exhibitions and 19 years experience in conducting various painting, oversea art tour, art appreciation, creativity and team bonding workshops for all walks of life at Singapore Art Museum, Nanyang Academy of Fine Art and many many more….
This intensive involvement has enabled him to develop an unique and creative learning philosophy, which allows participants to easily understand in-depth and abstract concept of art without feeling puzzled. Chankerk has become mentor for many emerging artists in Singapore.
"I went for a 3 days 2 nights South Malaysia Art Excursion with Chankerk organised by My Art Space in May 2022. This was my first overseas Art Excursion. It was a very enjoyable and enriching art trip. We went to many places for sketching, ranging from paddy fields, fishing villages, rivers to old towns with shop houses and landmarks at Kluang, Batu Pahat, Muar and Malacca. Chankerk is a fantastic artist cum teacher. Throughout the trip, he taught us useful sketching techniques and inspired us with the beauty of sketching. For a beginner like me, he would provide one-to-one coaching, while for the more experienced participants, he would give them freedom to explore and exchange ideas and perspectives. We also had a great time enjoying a wide variety of local food and chit chatting along the way with new friends we met during the trip. This is really a wonderful excursion. Looking forward to joining more art trips in future."
"I was a little bit worried about joining MyArtSpace's Malaysian Art Excursion because I have not done much ink sketching before and I had no confidence that I can do it. My purpose for joining this trip was to learn and build up my ability to sketch well enough to show my friends and family or to post them on my FB.
Chankerk has been very patient and understanding and he diligently checked on my sketches and taught me techniques that I am able to use to sketch decently. I was also shown his techniques on water colour painting and I now have some knowledge on how to go about it.
This trip has been super fun and my co travellers are all so nice and kind. We got along so well and there was always jokes and laughter. This made the trip so pleasant and I was a little sad that it came to an end.
I know that Chankerk will plan more of such trips in the future. I highly recommend anyone who is interested to join. You will not regret it. I will definitely join again if I can.
Thanks Chankerk for a great art sketching adventure!"