Unleash your creativity with our knife painting workshop! Discover the art of painting knife painting, creating captivating textures and bold strokes on canvas. Guided by expert artist Chankerk, you'll learn color mixing secrets and techniques that set your art apart. Elevate your painting skills in a fun, supportive environment – no prior experience required!
See below information about this session:
Fee: $153 (usual $170)
2 lessons x 2 hours, 2 consequent weeks except PH
Inclusive rental of studio materials, provision of 1 canvas 8 x 16″
Class Size 4-10
Next Intake: TBC
Limited seats, first come first served.
How to Register
To register or for more info, email us at info@myartspace.com.sg.
---
About the Instructor Chankerk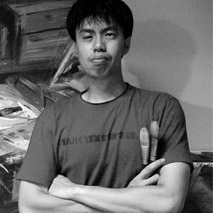 Regional renowned urban landscape painter, Chankerk's work employs energetic, impulsive, bold brushstrokes to communicate a sense of dynamism and fluxus within the context of urbanisation. His paintings are marked by spontaneity and immediacy, informed by first-hand observations. Diffused, abstract depictions of local shop houses, streets and skyscrapers reflect the rapid changes across the Singaporean landscape, rendering familiar scenes as homogenous urban territories.
Chankerk is the founder of My Art Space, conducted various art workshops for all walks of life and has lead art adventure trips from Malaysia, Indonesia, Cambodia, Myanmar, Taiwan, Australia, Sri Lanka to Bhutan. He is the mentor of many emerging artists in Singapore.